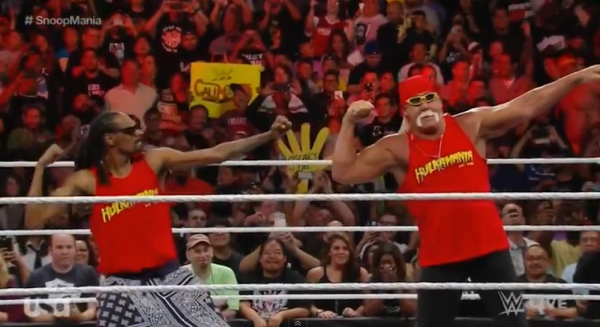 Hulk Hogan is no longer associated with the WWE, possibly because of a controversial recording that is about to surface. The WWE has scrubbed most references to Hulk Hogan from its website. According to SOURCES, the WWE website was asked to remove all mentions of Hulk Hogan last night. The rumor most sites are running with is that there is a "racist rant," or "racial tirade" on audio or video somewhere and the WWE is cutting ties ahead of the recording being made public.
Continue reading after the cut to Listen to the Leaked Audio....
However, Hogan has sent out this cryptic tweet, see below;
In the storm I release control,God and his Universe will sail me where he wants me to be,one love. HH

— Hulk Hogan (@HulkHogan) July 24, 2015
Listen to the audio below;
At the moment, when you search for "Hulk Hogan," there is a result, but when you click, you get "You are not authorized to access this page." All Hulk Hogan merchandise has been removed from the WWE shop.
Share your thoughts......thanks!