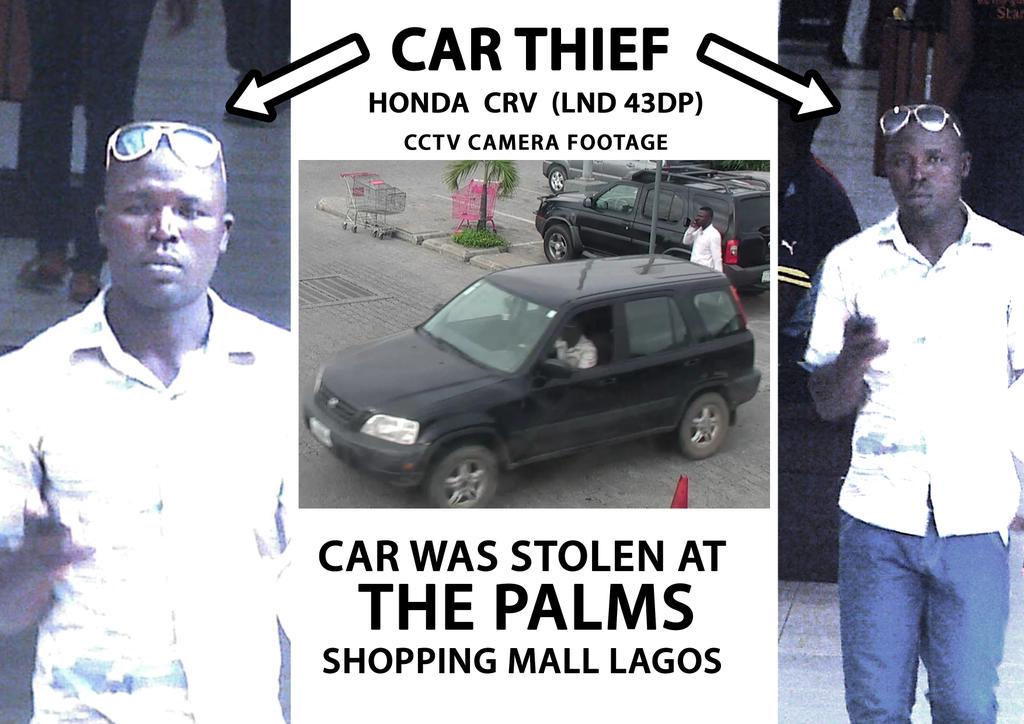 Photo: Alleged Car Thief on White shirt and Blue Jean: also inside the car driving away
A twitter user "Sir BigFem" with user handle @bigfemluvsUTD recently tweeted that his Honda CRV 2001 model with registration number LND 43 DP parked inside THE PALMs Shopping mall's car park, Lagos has been stolen around 4:30pm Monday, September 14th, 2015.
However, after the car theft, the owner contacted the security department of The Palms Shopping who then provided him with the CCTV footage of the criminal, the alleged Car Criminal (see photo above) driving away with the car.
The CCTV footage first shows the car criminal trailing and monitoring the owner from behind before making way to go steal the car, and in another clip the criminal could be seem driving away with the car from the shopping mall premises after succeeded in breaking into it.
If anyone knows or can identify this man in the picture, please contact a police station near you or @bigfemluvsUTD twitter handle. Please kindly share until the car is recover, and the criminal plus those involved are apprehended and make to face the full wrath of the law.
Share your thoughts....thanks!