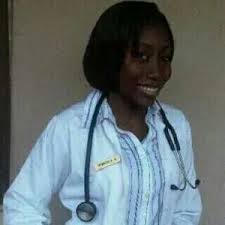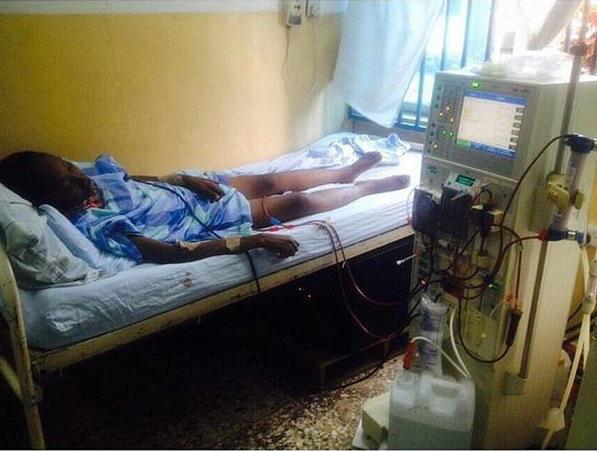 Photo: Top - Dr Amina, and Below - Dr Amina on sickbed receiving dialysis
Dr Amina Ogbachi Sobodu, is a 28 years old Dentist and a Medical graduated from the College Of Medicine Lagos (CMUL) in 2013. Dr Amina who is suffering from Sickle Cell Disease (SCD) have recently been diagnosed with kidney failure and is in dire need of a kidney and Bone marrow transplant as soon s possible i order to save her life.
At the moment she is currently on admission at LASUTH, where she is undergoing treatment and fighting for her life as she awaits funds for a Kidney Transplant.
Please join us to raise funds for Dr. Amina Ogbachi who is currently receiving treatment at the Lagos State University Teaching Hospital, Ikeja but needs to be flown out of the country for Kidney and Bone marrow transplant. She has been struggling with Sickle Cell Disease before the present Kidney diagnosis.
Dr Amina's family have exhausted all the have in her current treatment and sadly she lost her father few years back. They are however pleading on good hearted Nigerians or any other that sympathizes on Amina's plight to please come to her rescue.
According to her mother, Mrs Fatimah Abiodun Ogbachi, the amount needed for the cost of her treatment is estimated at 12 million naira (5million naira for the kidney transplant, 7 million for other medical and travelling expenses for the patient, donor and mum).
Please we kindly ask for your help to save this young lady. No amount is too small to give.
If it touches you to help, please Kindly send your donations to the following Account numbers below:
Bank: GTBank Account: 0014397186
Account name: AMINA OGBACHI SOBODU
Or Mothers Account:
Bank : First Bank
Account no: 3012593001
Account name: Mrs Fatimah Abiodun Ogbachi
Fore more inquires or to encourage Dr Amina, call phone number: 08056282880
God Bless You as You Help....THANKS!