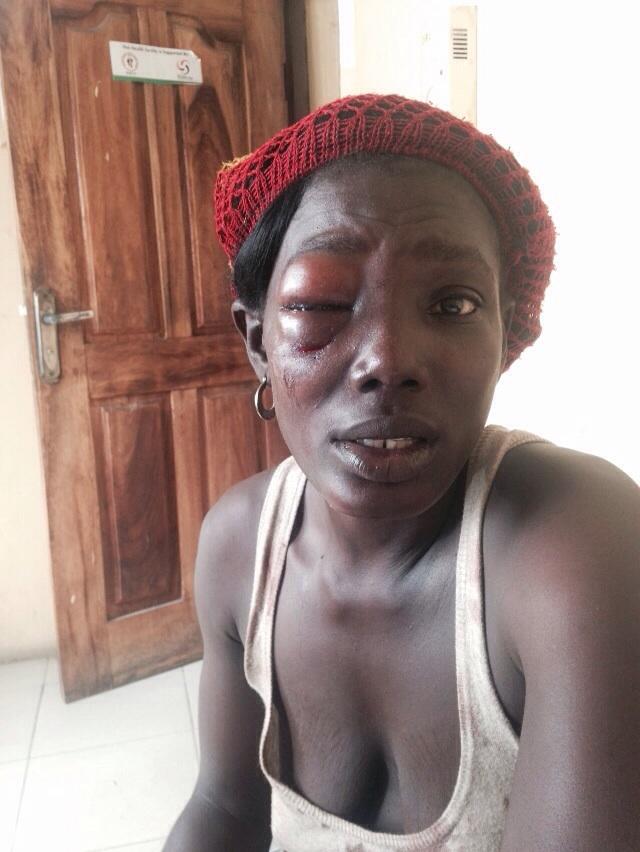 Victim
The photo of the lady (name unknown) was posted by Dr Joe-Odumakin on her twitter time line.
Mrs Odumakin in her twitter post said that a doctor sent to her a WhatsApp pics of this woman and mentioned that the lady was battered by her husband.
It was gathered that after the husband to the victim finished battering and beating to her to a pulp left for work with the intention to leave her die in pains.
It was however gathered that the doctor that revealed this story asked the Lady to go report to the matter to the police and which after she go see an ophthalmologist as soon as possible.
Also according to twitter post by Dr Odumakin stated that the Doctor who attended to her and recommended her case to go see an ophthalmologist as soon as possible fears she might lose the eye due to burst impact on the eyeball.
Please any body that knows the lady or have her contact should kindly notify us or contact Dr Odumakin (Twitter:
@

DrJoeOdumakin.)
Please also do same if any have the Husband's details or contact!
This is evil......say no to domestic violence.
Share your thoughts....thanks!