According to SaharaReporters, Senator Dino Melaye representing Kogi West Senatorial District has since 2010 illegally operated bank accounts in the US, according to bank statements.
Mr. Melaye, who once styled himself an anti-corruption activist, opened two accounts--one a current account, the other a savings account--in the name of "Daniel Din Melaye," posing as a student.
Continue reading after the cut.....
SaharaReporters learnt that, by leaving the impression of himself as a student, Senator Melaye was able to open a "CampusEdge" current account with account number 4460 1649 8396 and a regular savings account with account number 4460 1647 5966 with Bank of America in the state of Maryland.
Senator Melaye obtained a bank debit card with account number ending with #8873. It is the senator's transactions with the debit card that gave away him away as the owner of the accounts.
One of Mr. Melaye's last transactions on the account took place on December 4th as he approved payment for a transaction relating to the purchase of cosmetics from a Kremlin-based MagnitKosmetik store. Also, on September 1, Mr. Melaye approved payment to a New York-based Schweiger Dermatology.
Mr. Melaye's operation of the foreign account while he is an elected public officer of the Federal Republic of Nigeria is a violation of Nigerian law. The breach could cost him his seat at the Nigerian Senate if he is successfully prosecuted by the Code of Conduct Tribunal which is currently trying Senate President Bukola Saraki, a close associate of Mr. Melaye's.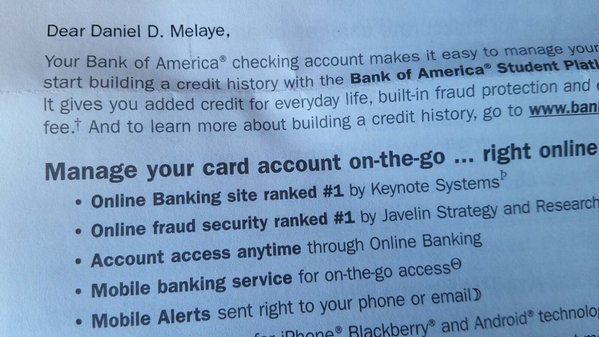 It will be recalled that Earlier this week, Melaye raised a Point of Order against Sahara Reporters for 'blackmail and intimidation' adding that the platform is 'a threat to democracy with their continued act of insubordination.'
Melaye asked the senate to petition the United States government on the activities of the news agency which he says is dangerous to Nigeria's democracy.
The Kogi-born politician is one of the proponents of the social media bill, which seeks to stifle Nigerians' freedom of speech, among other things.
Share your thoughts....thanks!