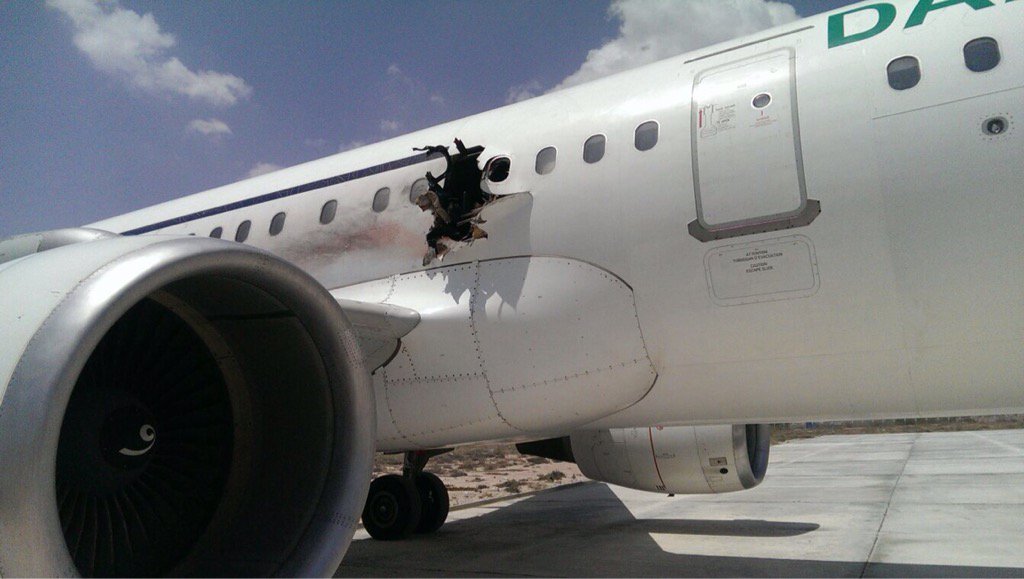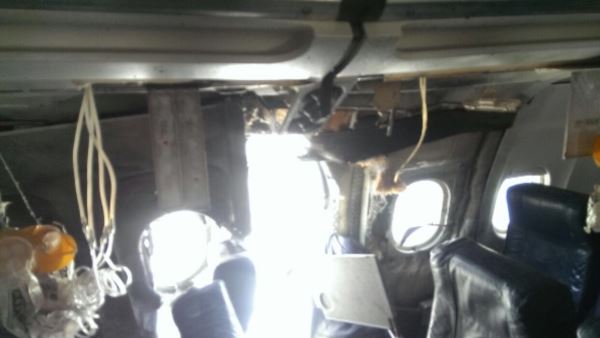 According to news making the rounds, a Daallo airline flight 159 to Djibouti was struck with a massive explosion during take off at Mogadishu Airport. It was reported that there are about at least....
two injured persons on board.
According to press photos, the metal around the hole is blackened with soot with parts of the skin panels, a gaping hole on the right side of the A321 was the result.
The explosion most likely occurred very close to seats 15F or 16F abeam the forward wing root.
Despite the damage, the pilots however managed to safely abort the take-off and landed safely without any major damage.
Share your thoughts....thanks!