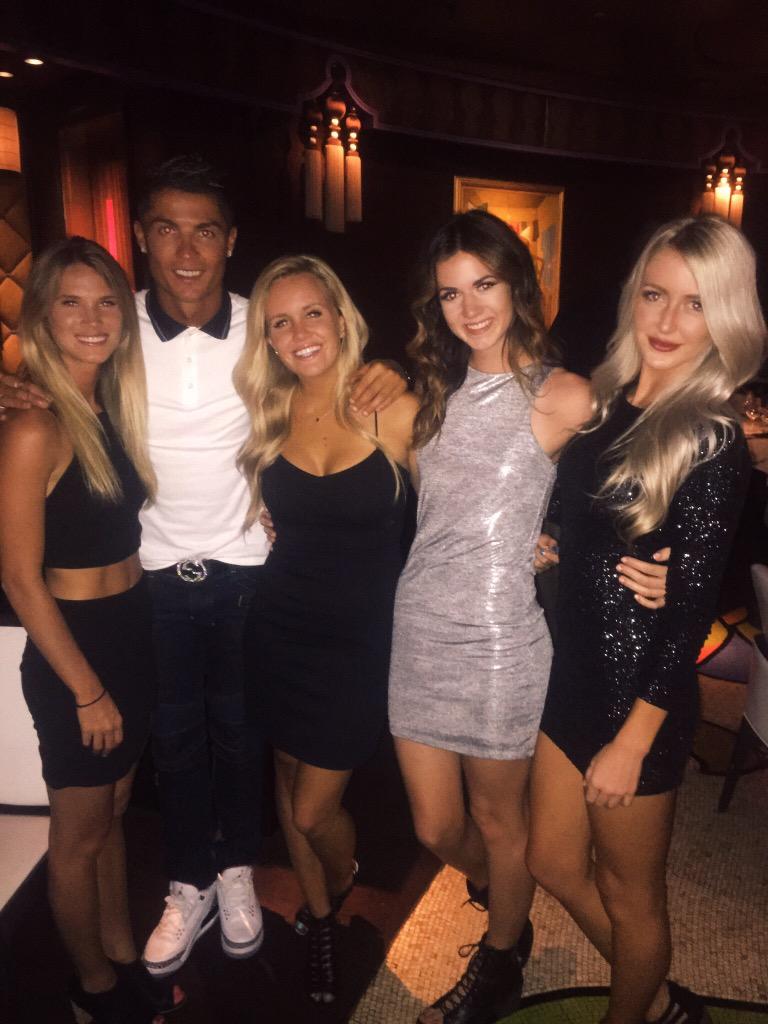 Cristiano Ronaldo is enjoying his summer break. While the Real Madrid star was holidaying in Las Vegas over the weekend, a story emerged about the lengths he will go to return a phone to its owner.
Austin Woolstenhulme, the lucky girl who.....
claims she had her phone found by Ronaldo, wrote on Instagram: 'Bad news is I lost my phone two days ago. Good news is Cristiano Ronaldo found it. Better news is he took us to dinner last night.'
And the pictures which surfaced on social media suggest that is exactly what Ronaldo did with his weekend in the US party capital.
It was something of a whistle-stop tour for Ronaldo, however, who was next seen in Tokyo on Tuesday promoting a new fitness product.
He appeared on stage in Japan with the new 'Body Revolution Project' before embracing a delighted-looking female fan.
Ronaldo is soon set to join up with Real for their pre-season tour, where they face Roma and Manchester City in Australia, before then heading back to the Far East to face both Milan clubs in China.
Share your thoughts....thanks!